Daniel Montoya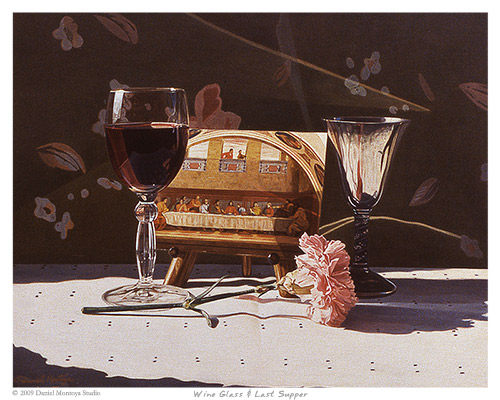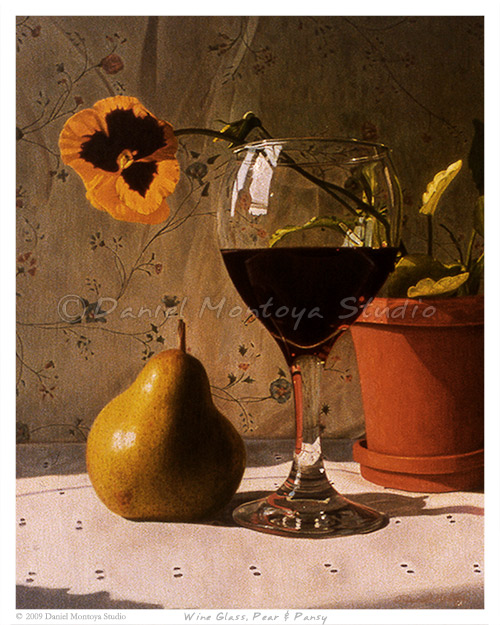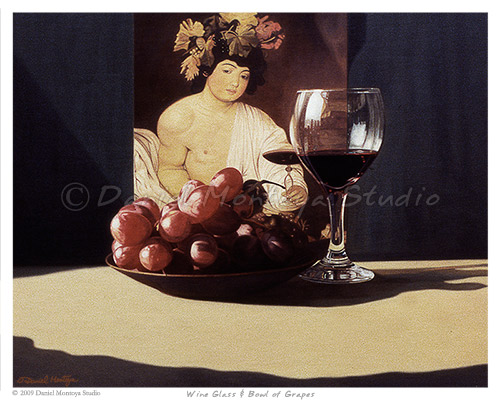 Artist Statement
At an early age I remember looking at art books, walking around the house trying to identify titles of art reproductions I saw hanging on the wall, and observing while my father was painting a still life. From the inception I gained a love and appreciation for art and art history which has inspired my work.
My latest work is a series of Still life oil paintings painted on wood. I am attracted to still life genre as as it involves putting together an assemblage of household objects, color, and form into a thematic compositional arrangement.
In many of my still life paintings I use a glass of wine as the main character to personify the human spirit. In addition, I am interested in the reflective qualities of glass and how it distorts shape, color, and light. I am also attracted to the interplay of dramatic chiaroscuro (light and shadow) on shapes and objects.
A number of my still-life paintings are concerned with the simple joys of life, leisure, and contemplation. In some of my still-life paintings I also allude to other artists to touch upon a specific theme such as mortality and the cycle of life.
I work primarily in two-dimensional media such as painting, printmaking, drawings, mixed media, photography, creative graphic design, and digital art.
My work has been exhibited nationally and internationally and is represented in numerous private collections. I am self-represented and I live and work in Brooklyn, New York.
Website
http://DanielMontoyaStudio.com